Salvador Dali - Spring Explosive
---
Salvador Dali
Spanish (1904 – 1989)
Salvador Dali Spring Explosive, ca. 1973

Sidney Lucas, New York published the Salvador Dali Spring Explosive as a lithograph in 1965 by.  In the early 1970s the Lucas Gallery held a Dali exhibit and created a poster of Spring Explosive to promote the exhibition. This is one of the Salvador Dali Spring Explosive posters before lettering.  It is signed and dedicated by Salvador Dali to Mary Stone. The poster is numbered 103/300 by an unknown hand. The poster has the inkstamp of the publisher, Sidney Lucas.  Additionally, it was printed by Desjobert, Paris. The image size is 26 1/2 x 20."   The sheet size is 32 x 24″.
Call us for more information.  Sold!!!
Click on the thumbnail for a larger image.
Go to the main Individual Works Page for complete etching information.
Spring Explosive signed poster of lithograph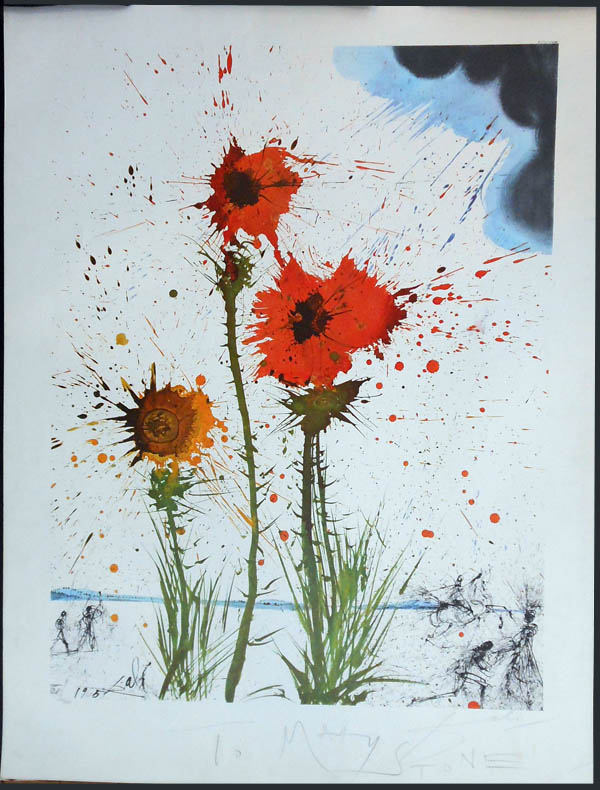 ---